Civilizedpet.com is the 'pet project' of Dr. Stefanie Schwartz, Doctor of Veterinary Medicine and board certified Specialist in Veterinary Behavior (the parallel to psychiatry in human medicine). With decades of experience and expertise, her mission is to guide pet owners in the vast marketplace of pet products, to navigate the marketing and hype, and to streamline their search toward sensible selections she calls the Civilized Choice!
We want our pets to be happy, but they need our help to adapt to life with humans, which is no easy task even for humans! We don't want them to lose their individual charm, we just want them to fit in. Only reward based and humane strategies and training tools are recommended, and only those products used in a safe way are posted on this web site. Dr. Schwartz has devoted her professional life toward helping pets become gently civilized and live their happily ever after with us.
In specialty practice since 1984, Dr. Schwartz was on staff at Angell Animal Medical Center in Boston and clinical faculty at Tufts University School of Veterinary Medicine before relocating to the West Coast. She is adjunct faculty at the University of Virginia-Maryland's School of Veterinary Medicine. Veterinarians across the United States, Canada, and beyond seek her professional guidance in pet behavior every day. She is the award-winning author of ten books, several book chapters, and many scientific journal articles.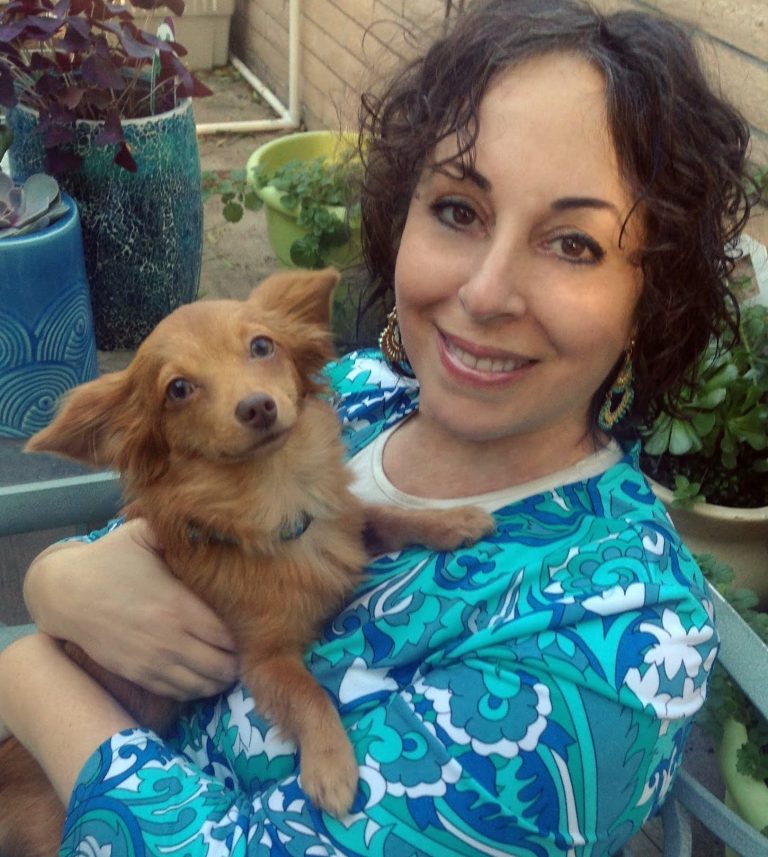 A native of Montreal, Canada, Dr. Schwartz earned her undergraduate degree in Psychobiology from McGill University before completing her Doctorate in Veterinary Medicine (1984) and Master of Science (1988) in Ethology (the study of animal behavior) from the University of Montreal. Dr. Schwartz is among the first to be board-certified by the American College of Veterinary Behaviorists and is one of only 60 behavior specialists in the world. She was the first to prove the existence of separation anxiety syndrome in cats and showed how it resembles separation related issues in dogs. Her book on psychoactive herbs was the first of its kind, and it was placed in the national archives of India. She is also the first to discuss grief reactions in pets as a special type of separation anxiety.
Dr. Schwartz has appeared on television (ABC, CBS/Fox, CNN, PBS) and radio broadcasts, across the United States and Canada. She has contributed to many web sites, newspapers (including the New York Times), and pet magazines. For a list of her books and scientific publications please visit petbehavior.org.
Every product featured on this web site is handpicked by Dr. Schwartz based on her decades of experience as a veterinarian, veterinary behavior specialist, and pet parent. No paid endorsements are accepted from any source. Many product recommendations have been purchased for personal evaluation, or based on feedback of a wide network of colleagues and clients. This web site is set up as an Amazon Affiliate for the convenience of viewers. The only fees received are a small percentage of sales generated by purchases made through following product links to Amazon.com. A percentage of fees will be donated to pet charities, and the remainder will be used toward supporting this web site. We want to help you make informed Civilized Choices for your Pet, and that is the mission of this website.